Non-urgent advice:

What you can do with the NHS App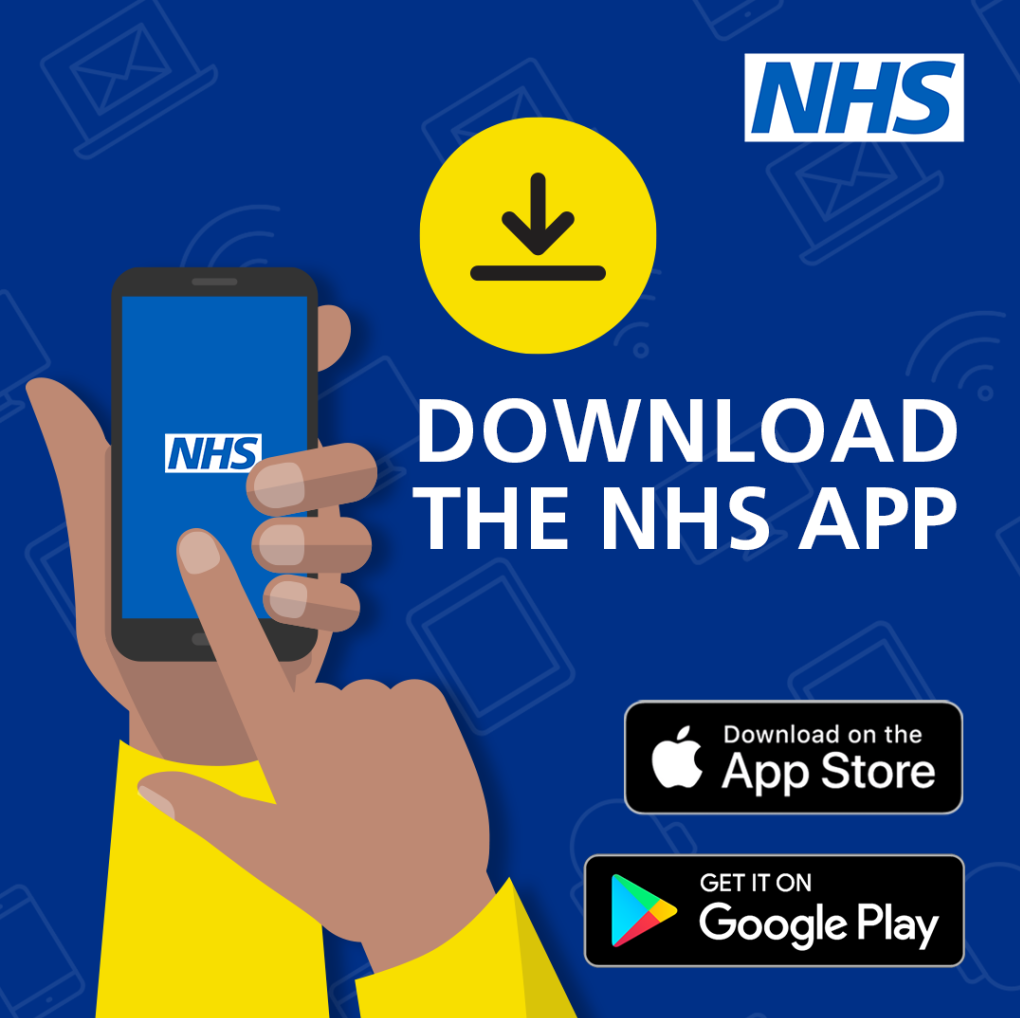 View test results (blood results and imaging eg xrays/Ultrasound scans)
Order repeat prescriptions and nominate a pharmacy where you would like to collect them
We can communicate with you securely and private via the NHS app – no longer via text messaging
Book and manage appointments
View your GP health record to see information like your allergies and medicines (if your GP has given you access to your detailed medical record, you can also see information like test results)
View your GP health record to see information like your allergies and medicines (if your GP has given you access to your detailed medical record, you can also see information like test results)
Register your organ donation decision
Choose how the NHS uses your data
View your NHS number (find out what your NHS number is)
Use NHS 111 online to answer questions and get instant advice or medical help near you
Quote / Testimonial:
We only employ staff who are passionate about your care and everyone at Crown Street aims to go the extra mile.
Quote / Testimonial:
We always want to do what is best for you. We feel that communication is key and always listen to what you have to say.
Quote / Testimonial:
Practices are currently under enormous pressure but through hard work, innovation and dedication we'll thrive.
Out of Hours and Emergencies

111 is the NHS non-emergency number. It's fast, easy and free. Call 111 and speak to a highly trained adviser, supported by healthcare professionals. They will ask you a series of questions to assess your symptoms and immediately direct you to the best medical care for you.

NHS 111 is available 24 hours a day, 365 days a year. Calls are free from landlines and mobile phones.

In case of a life threatening emergency, please dial 999
Latest News
Welcome to our new website
April 28, 2023
Welcome to our new website, if you experience any problems while using the website please get in touch.

Quote / Testimonial:
"I cannot praise the Doctors, Nurses and office staff enough for the excellent service they give"
NHS Choices
Quote / Testimonial:
"Absolutely and consistently phenomenal service from this surgery. Highly efficient, friendly and responsive"
Google Review